1 » Lowa Men's Renegade II GTX LO Hiking Shoe
With it's low-cut Nubuck leather upper and seamless GORE-TEX® lining, the Lowa Renegade II is the perfect balance between street wearability and all-weather performance. The Vibram® Renovo outsole maintains grip on wet streets, and the DuraPU® mid-sole provide long lasting comfort and durability for the rainy walks ahead.

---
---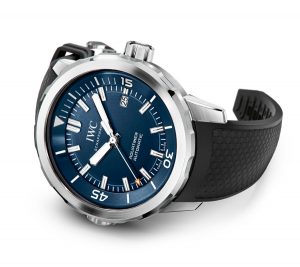 2 » The Aquatimer by IWC
Available on Amazon – ($4,850.00)
If it is submersible up to 1000 ft below sea level, it could probably survive a little rainstorm, no? The IWC Aquatimer is a handsome and unpretentious offering from a Swiss company that's been around for three generations. With it's sleek rubber strap and cool aquatic color scheme, the Aquatimer is a solid choice for wet or dry conditions.
---
---
3 » Plantronic Backbeat Fit Waterproof Bluetooth Headphones
These sweat and waterproof earbuds from Plantronic make a perfect choice for rainy travels or intense workouts. Both cordless and rechargeable, the Backbeat Fit is available in four bright colors and has built in playback controls so you never need to remove your phone from your pocket.

---
---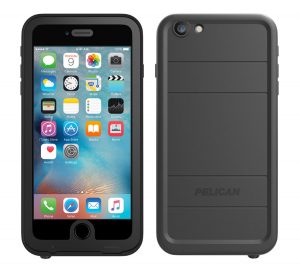 4 » Pelican Marine Waterproof Case for iPhone 6
Protect your beloved smart phone with this completely water-proof case from Pelican. Made by the same company that provides the world with indestructible and watertight cases for every type of equipment imaginable, the Pelican Marine Case gives you supreme durability without the unsightly bulk of other waterproof cases.
---
---
5 » Fenix PD35 Waterproof LED Flashlight
Illuminate the darkness with this portable 1000 lumen CREE powered LED flashlight from Fenix. Made of durable aircraft aluminum and completely submersible for up to 6.5 ft of water, the PD35 is an outstanding choice for low-light adventures, rain or shine.

---
---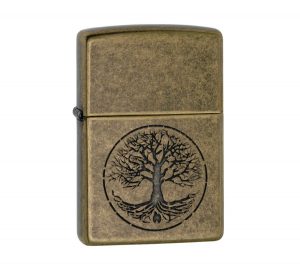 6 » Zippo "Tree of Life" Weather Resistant Lighter
A lighter can come in handy in a lot of situations, from lighting cigars at a wedding to starting a campfire in the woods. And what better way to make flames than with the classic wind-resistant Zippo that's barely changed since it's release 84 years ago? This special edition comes with an intricate engraving of the "Tree of Life" and an antique brass finish.
---
---