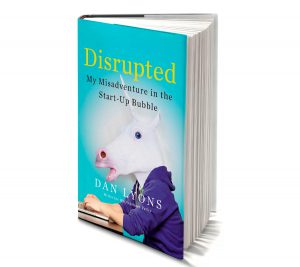 1 » Disrupted by Dan Lyons
Disrupted by Dan Lyons on Amazon – ($14.87)
In the vein of HBO's 'Silicon Valley', Dan Lyons takes us on a satirical journey inside the halls of tech-darling HubSpot. Touching on millennial work culture, ageism, venture bubbles and other assorted aspects of Bay-area tech culture, 'Disrupted' is an entertaining and hilarious burn on Silicon Valley that every self-respecting techie should read.

---
---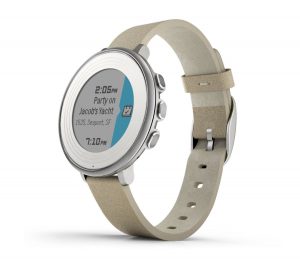 2 » The Pebble Time Round
The Pebble Time Round at Pebble.com – ($199.99)
One of the few smart watches that actually looks like a normal watch, the Pebble Time Round is a nerd's dream gadget. With support for events, app alerts, calls, fitness, and sleep tracking – the Pebble offers nearly endless features in a slim steel case. Using the included software development kit, programmers can customize it even further by making their own apps and games.
---
---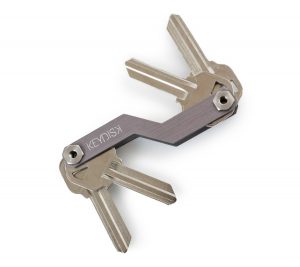 3 » KeyDisk
KeyDisk is available for pre-order at KeyDisk.com – ($19)
Keep your keys organized and secure with this Kickstarter launched key management system.  Made of lightweight aluminum and weighing less than a third of an ounce, you can lose that unsightly and bulky keychain for good.

---
---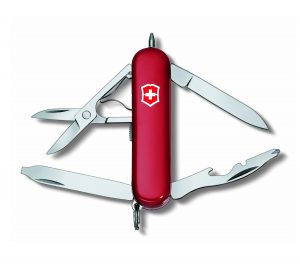 4 » Victorinox Manager
Victornox Manager on Amazon – ($29.02)
One of the original minimalist Swiss Army Knives, the Victorinox Manager is the perfect blend of everyday tools in a lightweight package. From cutting CAT5 cables to signing that stock option bonus agreement, the Manager has got you covered.

---
---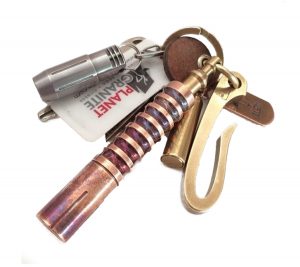 5 » Prometheus BETA-QRV2 Keychain Flashlight
Prometheus Lights Online Store – ($59 – $79)
Another great portable LED keychain light featuring a quick-release mechanism and a high-CRI LED, the BETA-QRV2 provides up to 85 lumens in a variety of unique metallic finishes.

---
---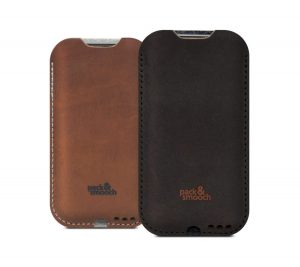 6 » Pack & Smooch iPhone Sleeve
Pack & Smooch iPhone 6 Case – (n/a)
Carry your phone, cash, and credit cards together in one-place with the Pack & Smooch Kirkby phone wallet. Made of vegetable tanned leather and lined with 100% Merino Wool Felt, your treasure iPhone will remain protected (and cozy warm) through your entire workday.
---
---