1 » Tudor Heritage Black Bay 36
Tudor Heritage Black Bay 36 at Tudorwatch.com
Bucking the trend towards dinner-plate sized dive watches, Tudor released one of the most anticipated "dive watches" of the year with the Tudor Heritage Black Bay 36. Harking back to an era where men's watches were more understated, this model sheds it's diving bezel while maintaining the iconic vintage styling that made the original so popular.

---
---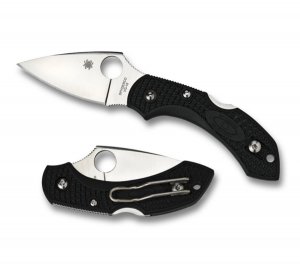 2 » SpyderCo Dragonfly2
SpyderCo Dragonfly2 on Amazon – (n/a)
Great knives can come in small packages, and the SpyderCo Dragonfly2 is one of the smallest and most versatile pocket knives in SpyderCo's lineup. Featuring premium VG-10 stainless steel and a unique jimp that extends from the handle to the blade, the Dragonfly2 is a do-anything knife that simply disappears in your pocket when not in use.
---
---
3 » Leatherman Squirt
Leatherman Squirt PS4 Multi-tool on Amazon – (n/a)
A miniature pliers multi-tool small enough to attach to your keychain – the Squirt gives you three screwdrivers, wirecutters, tweezers, scissors and a small blade all packed into a 2-inch package weighing less than 2 oz. Available in three colors.
---
---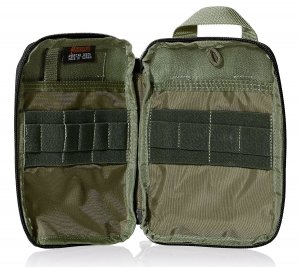 4 » Maxpedition EDC Pocket Organizer
Maxpedition EDC Pocket Organizer at Amazon – ($13.73)
Keep your collection of gear clean and organized with the Maxpedition EDC Pocket Organizer. With a variety of sleeves and attachment points wrapped in durable and waterproof Nylon, you'll be able to take all your gear with you, rain or shine.
---
---
5 » Machine Era Slim Titanium Wallet
Machine Era Slim Titanium Wallet on Amazon – (n/a)
Milled from an incredibly light aerospace grade titanium alloy, the Ti5 Slim Wallet packs together all of your cards in an attractive package weighing less than half an ounce. One of the best features of the Ti5 design is the rear thumb slot. Not only does it allow for quick access to whatever you keep at the back of your wallet – it opens bottles too.

---
---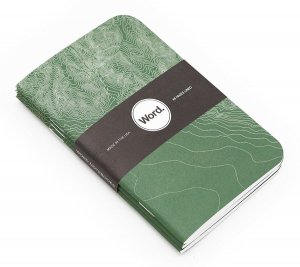 6 » Word Pocket Notebook
Word Pocket Notebooks (Terrain) on Amazon – ($10.99)
Portable notebooks have long been a staple of EDC culture, enabling you to organize your life and capture your thoughts, wherever you may be. Word's USA-made 48-page notebooks come in a huge variety of  cover designs and page configurations, so finding one that fits your personality should be a snap.
---
---