1 » Glycine Airman World Timer
The history of the Glycine Airman begins in the 1950's, during the golden age of air travel. Released just a year after the legendary Rolex GMT-Master, the Glycine Airman has long been an obscure cult favorite. It's GMT movement allows you to track two timezones at once, and it's one of the few Swiss GMT watches you can still get for under $1000.

---
---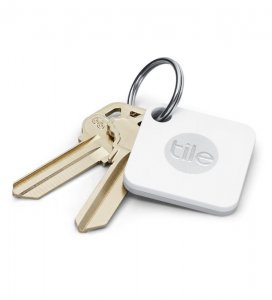 2 » Tile Bluetooth Tracking Beacons
Never lose your keys, wallet, or phone again with these cheap little beacons from Tile. Place them on keychains, inside bags, or anywhere else you feel might be at risk of getting lost using the optional adhesive backing. Although generally more effective at short range, it tracks last known locations, and with the help of Tile's global network can help find items that have been lost at longer range as well.
---
---
3 » Bose QuietComfort 20 Acoustic Noise Cancelling Headphones
Nothing ruins a peaceful flight like a screaming child or blaring jet engine. Retreat to tranquility with these noise-cancelling headphones from Bose, an advanced pair of in-ear headphones that deliver exceptional sound quality while blocking out everything else.
---
---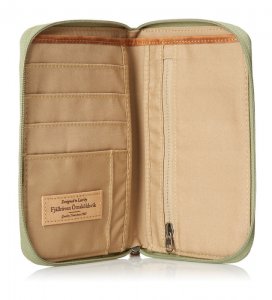 4 » Fjallraven Passport Wallet
This roomy passport wallet is made of heavy-duty G-1000 nylon cordura and designed in the cold Nordic back-country in Örnsköldsvik, Sweden. With enough room for your passport, cards, and other loose bills, you can easily stay organized and stylish on your next trip abroad.
---
---
5 » RavPower Portable Battery Charger
Never find yourself with a dead phone or tablet again with the best-selling RavPower Portable Battery Charger. With an impressive 16750 mAh of capacity, it can charge your iPhone from empty to full almost 6 times over. The cells are Lithium-Ion and can endure over 500 charge cycles before needing to be replaced.
---
---
6 » Leatherman Style PS
If you've ever tried traveling with a multi-tool, you've probably experienced that embarrassing moment when you're forced to surrender your beloved tool to the TSA. Worry no more with Leatherman's Style PS, a bladeless and TSA-approved multi-tool with 8 different essential components.

---
---
---
---
---