Introduction
With ETA serving such an important role in the global watchmaking community, people have rightly started to ask the question – what is the true identity of ETA? Evil Swatch-Owned Cartel or Cornerstone of the Luxury Watch Industry?
Representing the conglomeration of the majority of the world's movement manufacturers going back to 1856, ETA has a virtual monopoly over the production and supply of "ébauches", the modular and unbranded watch movements used by the vast majority of Swiss watchmakers.
For some, the existence of ETA movements enable the proliferation of soulless products – the assemblage of cheap and common components into something that can be marketed as "luxury" to the uninformed public.
For others, ETA movements have fueled the expansion of small "boutique" brands that can now offer high-quality and innovative watches at a fraction of the cost (see also: The Top 5 Most Innovative Boutique Watch Brands).
Like most things, the truth is somewhere in the middle. Most watchmakers will admit: ETA movements are well-built, accurate, and easy to maintain. And although they may be lacking in originality, they enable smaller players to deliver high-quality watches without the capital requirements normally associated with manufacturing movements in-house.
Even with well-established brands, these base movements are often brought in to serve as the basis for a more custom end-product (for example, the Omega 1120, which is a tuned and decorated ETA 2892). Regardless of it's market position, there is no denying that ETA movements are absolutely critical to the health of the Swiss watch industry as a whole.
Although Swatch once attempted to cut-off distribution of these movements to brands outside of the Swatch umbrella, anti-trust commissions quickly intervened, forcing ETA to slowly reduce it's supply to competitors over a prolonged time-period.  As a result, companies like Sellita and Seagull have begun to fill the void, offering "generic" movements that are virtual clones of their ETA counterparts.
In this article, we'll explore 4 of the most important and popular ETA movements used in the production of today's mechanical wrist watches, with care taken to examine both their technical capabilities and historical contexts.
Movement Quick Comparison
ETA 2824-2: The Well Rounded Workhorse
| | |
| --- | --- |
| Size: | D 25.6 mm, H 4.6 mm |
| Specs: | Automatic, 25 Jewel, 28,800 A/h, 40h Power Reserve |
| Special Features: | Incabloc Shock Protection, Etachron Regulator, Stone Lever Escapement, Quickset Date |
| Clones: | Sellita SW200, STP1-11, Valanvron VAL-24, Hangzhou 6300, Seafull ST2130 |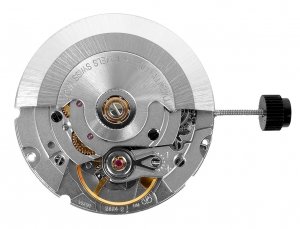 By far the most common ETA movement, you can find the 2824-2 in everything from a Hamilton Khaki ($426.99) to the much more expensive Tudor Pelagos ($4,250.00).
Based on the Eterna 1427 designed back in 1961, the 2824 is used in thousands of mechanical watch references. The most recent incarnation (the 2824-2) has been in continuous production since 1982.
This automatic three-handed 25-jewel movement is available in four different grades: Standard, Elabore, Top, and Chronometer. Sharing the same general architecture, the four grades differ in their overall accuracy due to the usage of higher quality parts and multiple adjustment points throughout the movement.
Why do watch companies love the 2824? Simple: it's accurate, durable, and relatively inexpensive, while maintaining the core functionality needed by the majority of three-handed watches.
---
Some ETA 2824-2 Favorites
ETA Valjoux 7750: The Classic Chronograph
| | |
| --- | --- |
| Size: | D 30.0 mm, H 7.9 mm |
| Specs: | Automatic, 25 Jewel, 28,800 A/h, 44h Power Reserve |
| Special Features: | Chronograph, Incablock Shock Protection, Nivaflex Mainspring, Glucydur Balance Wheel, Stone Lever Escapement, Quickset Date |
| Clones: | Sellita SW500, Shanghai 3LZF2 |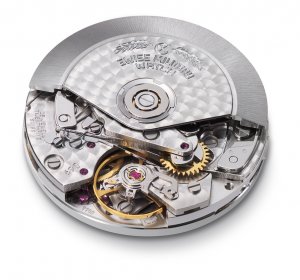 The 7750 is one of the world's most prolific chronograph movements. Itself the subject of several evolutions, the 7750 is based on the Valjoux 7733 (which became part of ETA via merger), and was also based on the Venus 188, a company Valjoux purchased in 1966.
Released five years after Zenith developed the first automatic chronograph with the El Primero, this movement's initial success was stymied by the quartz revolution, lingering on shelves for almost 10 years until automatic watches regained popularity in the mid-80's.
The 7750 is extremely popular because it serves as a perfect substructure for more complex chronograph designs. There are a dozen variants of the 7750, combining the base chronograph functionality with everything from GMT to moon-phase complications. It's accurate as well, with many decorated examples achieving full COSC certification.
---
Some ETA 7750 Favorites
ETA 2892-A2: The Upper Class Automatic
| | |
| --- | --- |
| Size: | D 25.6 mm, H 3.6 mm |
| Specs: | Automatic, 21 Jewel, 42h Power Reserve |
| Special Features: | Incabloc Shock Protection, Etachron Regulator, Stone Lever Escapement, Quickset Date |
| Clones: | Soprod A10, Valanvron VAL-92, Sea-Gull 1812 |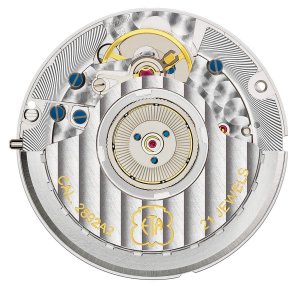 The 2892-A2 was designed as a premium alternative to the venerable 2824. Both the 2824 and 2892 are similar in design, with the 2892 being about 30% thinner.
So what's the difference? The 2892 is widely considered a more efficient movement, fitted with top-quality components and better finishing. With that, it generally achieves better accuracy than the 2824. This movement is widely used by brands such as Omega, Breitling, and IWC as the engine for their high-end time-pieces.
Still, many luxury watch brands have been criticized for using ETA movements in high-end pieces. Companies like Tudor and Panerai are well known for charging astronomical prices for their ETA-powered watches, the price you pay for prestige and heritage, I suppose.
---
Some ETA 2892-A2 Favorites
ETA 2801-2: The Handwinder
| | |
| --- | --- |
| Size: | D 25.6 mm, H 3.35 mm |
| Specs: | Manual Wind, 17 Jewel, 46h Power Reserve |
| Special Features: | Incabloc Shock Protection, Stone Lever Escapement, Yoke Winding System |
| Clones: | None |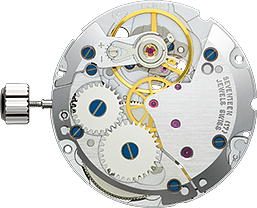 Although not nearly as popular as the automatic movements developed by ETA, the 2801 fills a particular niche. Lacking a rotor assembly and date, this 17-jewel movement is significantly thinner than it's automatic counterparts. This gives it an advantage for manufactures looking to create an exceptionally thin profile, and works well in many dress watches.
Variants of the 2801 can also be found in some notable tool watches, particularly the 2804-2 – which is basically the 2801 with the addition of a date complication. You can find this movement in the Hamiliton Khaki Field line – a watch we've previously reviewed.
---
Some ETA 2801 Favorites
Wrapping Up
Despite being a massive corporate conglomerate of anti-competitive capitalists, ETA is not evil. Through dozens of acquisitions and mergers, ETA has consolidated and streamlined 150 years of watchmaking innovation. Today, 75% of the Swiss watch-making industry is dependent on these ubiquitous engines.
As Swatch begins limiting the distribution of it's movements to companies outside the Swatch umbrella, we will start to see Boutique watch brands incorporating movements from Sellita and Miyota instead. In fact, it's already started to happen. Whether this will have a large impact on the quality and longevity of these lesser known brands has yet to be seen.
Either way, ETA wins. And as ETA movements begin to become more limited in production, the value of watches containing this movement will begin to command a premium.
So what side do you fall on: Evil Swatch-Owned Cartel or Cornerstone of the Luxury Watch Industry?
---
---