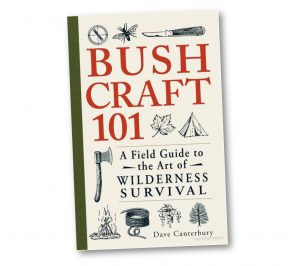 1 » Bushcraft 101 by Dave Canterbury
Bushcraft 101 by Dave Canterbury – ($10.39)
Written by survivalist expert Dave Caterbury, this book gets you ready for your next back country adventure with the 5Cs of Survivability – cutting tools, covering, combustion devices, containers, and cordages. Don't leave civilization without it.

---
---
2 » Lifeline Trail Light Dayhiker First Kit
Lifeline Trail Light Dayhiker First Aid Kit – ($13.76)
A cheap first aid-kit with all the tools you need to treat minor abrasions, sprains, burns and bites – this kit could come in handy if you found yourself hurt on your next desert hiking excursion.
---
---
3 » Casio Protrek 2500R-1
The triple-sensor PRW2500 features an array of useful outdoor features – sensors for barometric pressure, compass, and thermometer ensure that you are always ready to navigate in ever-changing conditions. It might be dry out there, but 200M water resistance ensures it won't break when you find an oasis.

---
---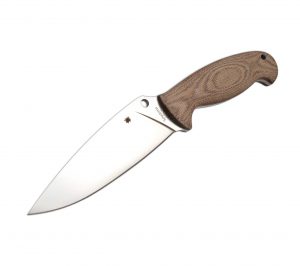 4 » SpyderCo Temperance 2
A serious fixed-blade knife is a requirement for any serious outdoorsman. With it's hard-wearing 4.8″ VG-10 stainless steel blade and full skeletonized tang, this is knife can hold up to some serious abuse.

---
---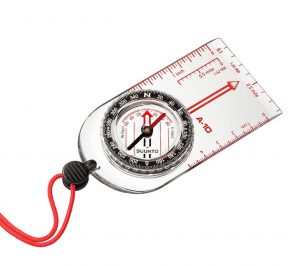 5 » Suunto A-10 Field Compass
Suunto A-10 Recreational Field Compass – ($21.00)
If the batteries fail on your Protrek, you'll be happy to know you brought a backup with your old-fashioned magnetic Suunto A-10 Recreational Field Compass.  Just don't forget your map.

---
---
6 » Leatherman Signal Multi-Tool
Leatherman Signal Multi-Tool – ($119.70)
Your standard light-weight Leatherman toolset with the addition of specialized outdoor tools. A serrated blade, safety whistle, and fire-starting ferrous rod ensure that you're prepared for anything you encounter on the trail.
---
---