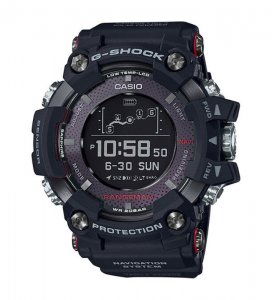 1 » Casio Rangeman GPR-B1000
The much loved Casio Rangeman series gets a huge upgrade in the new GPR-B1000. Building on the previous models successful blend of high-tech outdoor features and legendary durability, the new generation features the world's first solar-assisted GPS technology. The watch collects location data from GPS satellites to display the current location on a route or bearing to a destination, in real-time. The watch also saves track and point data (including longitude/latitude, altitude, and temperature) in memory. Currently only available in Japan (or via import), the new Casio Rangeman is slated for a U.S. release this month (April).
---
---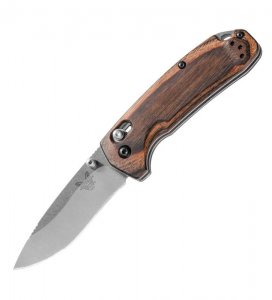 2 » Benchmade North Fork
A good folding knife is an absolute necessity on just about any camping excursion. Benchmade is a perennial favorite amongst knife enthusiasts for their excellent build quality, and the North Fork is no exception. Slightly smaller than the popular Griptillian, it makes for an excellent everyday carry blade. With its rock solid AXIS locking mechanism and gorgeous wood grain scales, it's a knife that's both easy to use and easy on the eyes.
---
---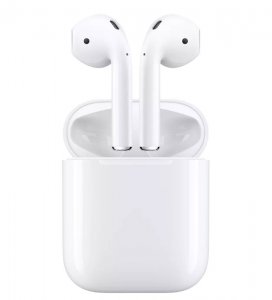 3 » Apple Airpods
When I first saw Apple's Airpods, I was a little skeptical. How strange would I look with these cordless headphones jutting out of my ear? How long is it going to take to lose them? After owning a pair for a few months, I can truly say I'm converted. Wired headphones seem simply arcane in comparison, and Apple's built in charging pod is absolutely brilliant. Not only does it quickly charge the ear buds, it provides a safe and comfortable storage compartment that fits perfectly in just about any pocket.
---
---
4 » Arcade Adventure Belt
Arcade's new line of "Adventure Belts" are a great addition to any outdoorsman's gear list. Stretchy, comfortable, and light-weight, this elastic belt is an excellent replacement for your traditional bulky leather variety. As an added bonus, this belt contains no metal parts, making it an excellent choice for airline travel to breeze through those TSA lines. It's also washable, so you can throw it in the washer with your favorite pants without even removing it. Available in tons of different widths and styles.
---
---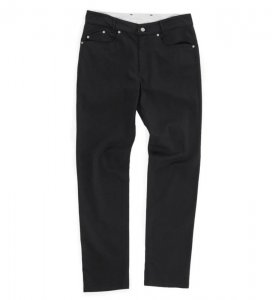 5 » Outlier Slim Dungarees
Available at Outlier NYC ($198)
Known as the ultimate "do-it-all" pant, the Outlier Slim Dungaree does not dissapoint. Billed as Outlier's 21st century take on denim, this high-tech piece is anything but. Constructed from Outlier's Workcloth Doubleweave Canvas, it is both as comfortable as a pair of sweat pants and as durable and weather resistant as your favorite high-tech hiking gear. Its slim, modern cut makes it a versatile piece for travelling, doubling as both active-wear and a stylish pant for wearing around town. It resists odors, stains, and wrinkles – making it the perfect pant for long backpacking trips and international travel.
---
---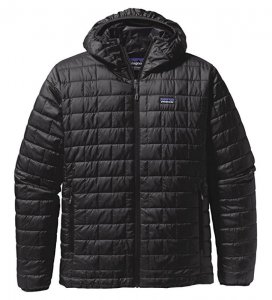 6 » Patagonia Nano Puff Hoody
Patagonia is well known for making excellent outdoor apparrel, and the Nano Puff Hoody is one of my favorites. The perfect combination of warmth and lightweight packability, the Nano Puff can be compressed to a fraction of its size to help make room for the rest of your gear. The 60-g PrimaLoft Gold Insulation delivers a ton of warmth without the bulk of traditional coats. This jacket is a versatile and essential piece for cool weather camping and hiking.
---
---
---
---
---